CLIENT STORY
FEG Investment Advisors uses Dasseti to gain visibility into diversity and inclusion metrics across the portfolio
Diversity data is sensitive and not freely available, but was essential for FEG Investment Advisors when evaluating the portfolio of 400 managers.
Dasseti was selected for its automated data collection capabilities and advanced analytics, which allows the team at FEG to interpret the data in a way that suits their specific requirements.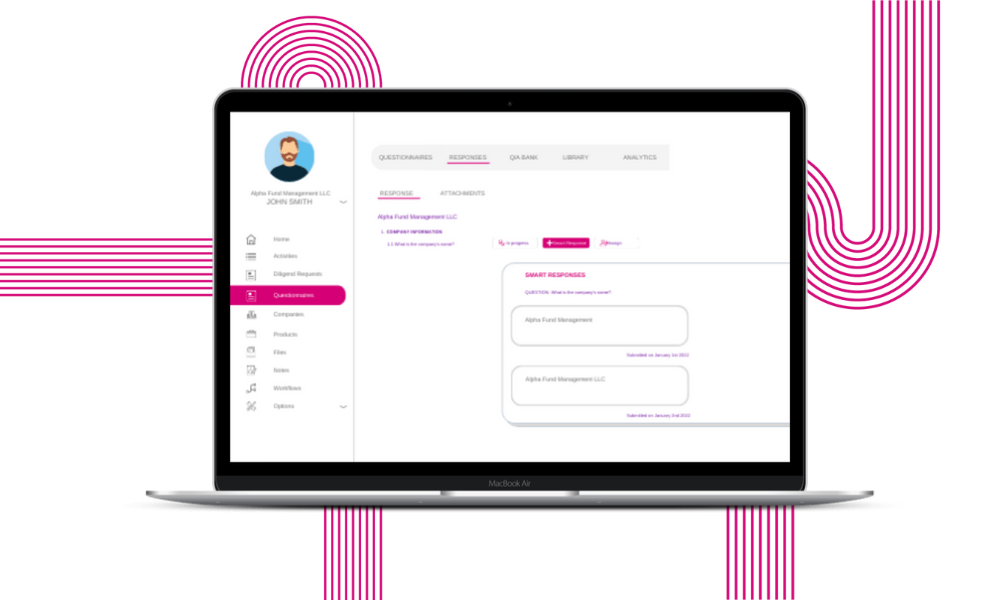 SITUATION
FEG needed greater visibility into the gender and ethnic diversity of the leadership teams across its portfolio of fund managers.
SOLUTION
Dasseti Investor Platform allowed FEG to design and share a custom diversity and equality questionnaire with its manager community. Dasseti presented the results via analytics dashboards which highlight gaps or areas of concern.
IMPACT
FEG onboarded with Dasseti, designed and distributed questionnaires and gathered responses from over 400 managers within four weeks. Intelligent dashboards provided actionable insights and full visibility across the portfolio.
How does FEG Investment Advisors use Dasseti to assess the diversity and inclusion credentials of its manager universe?
Dasseti Collect utilises advanced features to streamline and automate the one to one collection of any data point. Research management capabilities and Microsoft add-ins incorporate emails and historic documents. Advanced analytics organise and make sense of the data.
DDQ Engine
Create questionnaires from scratch, use best practice templates from the PRI, ILPA or AIMA or ingest pre-filled questionnaires. Simple, intuitive and customizable.
Fund and Manager Data Tracking
Set up pre-defined flags and alerts to track risks within funds or managers, across all asset classes.
Workflows and Collaboration Tools
Fully customizable to match your own processes. Allocate tasks, track activities and progress. And see a full audit trail.
Review and Risk Management
Review only the data you want to see in the fully customizable review module. Choose your view as a list, table or time series.
Automated Scoring and Comparison
See how the portfolio's ESG or diversity credentials match up, with customizable, automated scoring and comparison.
Analytics and Reporting
Fully customizable dasboards and automatic report creation in any format. Linked directly to your CRM or database.
Manager Portal
The white-labelled manager portal is user friendly and intuitive. Managers can pre-fill from previous answers or drag and drop where required.
CRM and Document Management
Outlook and SharePoint integrations let you track contacts, emails and shared documents. Enrich your data for a more complete picture.
Find out how Dasseti could provide visibility of your portfolio's ESG and diversity credentials