EVENTS
Dasseti will be attending and hosting a number of events in 2023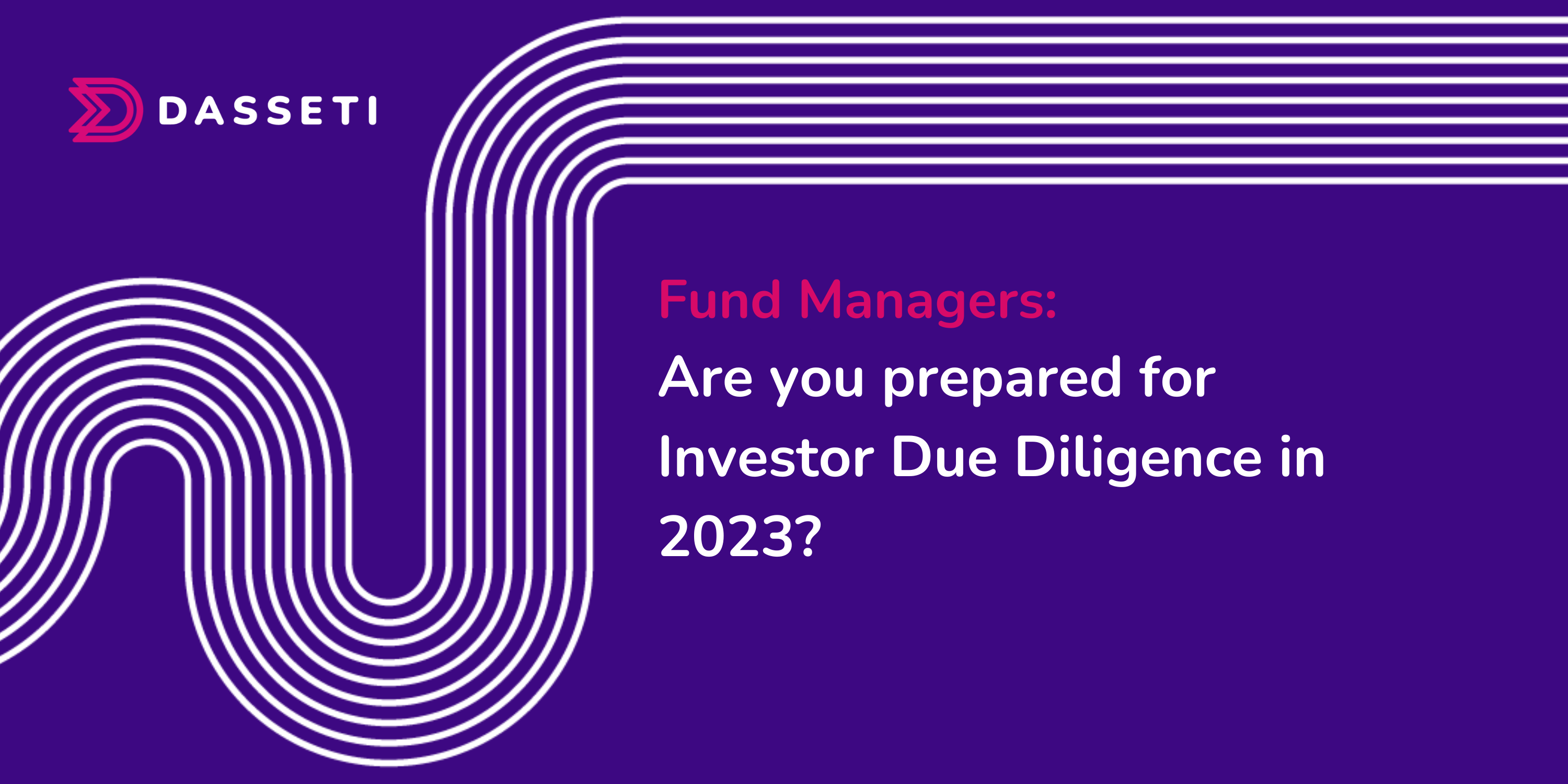 7 FEBRUARY 2023
AIMA Member Briefing: Fund Managers - are you prepared for investor due diligence in 2023?
AIMA members can join speakers from AIMA and Dasseti, as they share insights on the latest trends in operational due diligence.
Dasseti sees thousands of questions and answers between investors and managers pass through its platforms annually. The team has analyzed the data and identified some interesting patterns and trends.
On Tuesday 7th February, at 14:30 GMT / 9.30 ET you will find out what we have learned and how you can use the knowledge to enhance investor relations.
Register on the AIMA website below
NB This event is only open to AIMA member firms
REGISTER

AIMA BRIEFING
Streamlining Investor Relations
As net inflows to alternatives keep growing, it is important for managers to maintain excellent investor relations, both before, during and after the selection process.

In this webinar, speakers explored industry best practice around:
Using technology to differentiate yourself from the crowd
Pre-empting investor requests for data
Communicating effectively and securely
Meeting regulatory and compliance mandates
Driving efficiencies in the Investor Relations team
WATCH ON DEMAND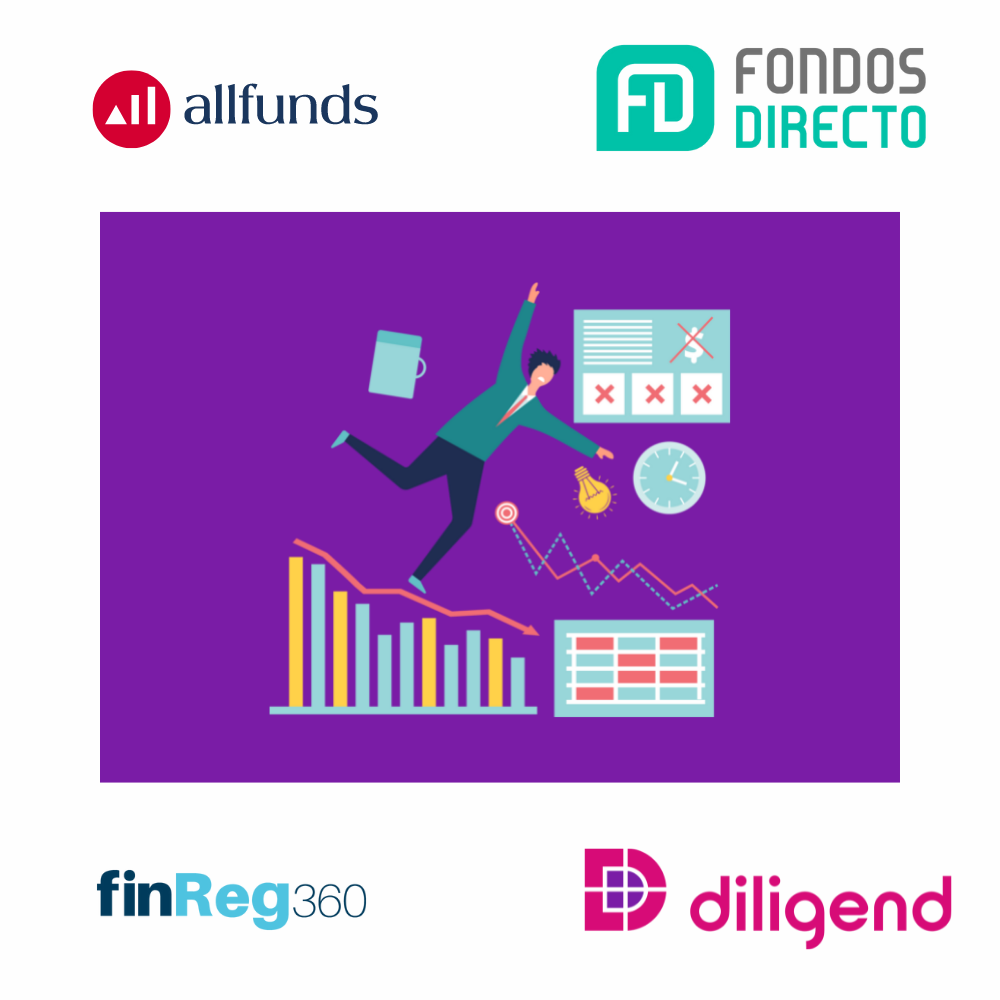 WATCH ON DEMAND
Webinar - Obligations and best practice in Investment Due Diligence
Dasseti has partnered with Fondos Directo, Allfunds and finReg360 to support Iberian fund selectors with best practice ideas and guidance when performing investment due diligence.
WATCH ON DEMAND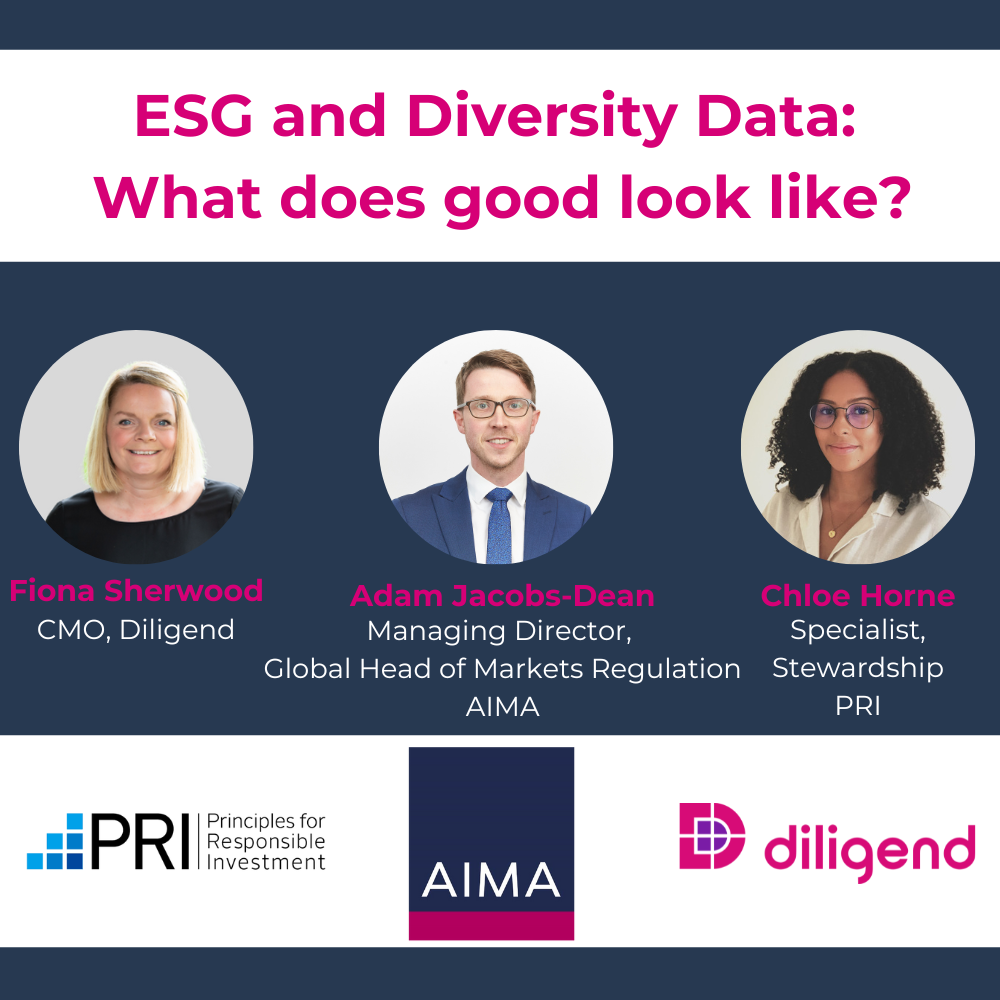 WATCH ON DEMAND
Webinar - ESG & Diversity data: What does good look like?
Dasseti moderates an expert panel, with representation from AIMA and the UN-backed PRI, to discuss what good looks like when it comes to data.
WATCH ON DEMAND