FORM ADV DATA
Access Form ADV Data within your Dasseti Collect dashboard
Track firms, automate alerts and compare filings between two dates.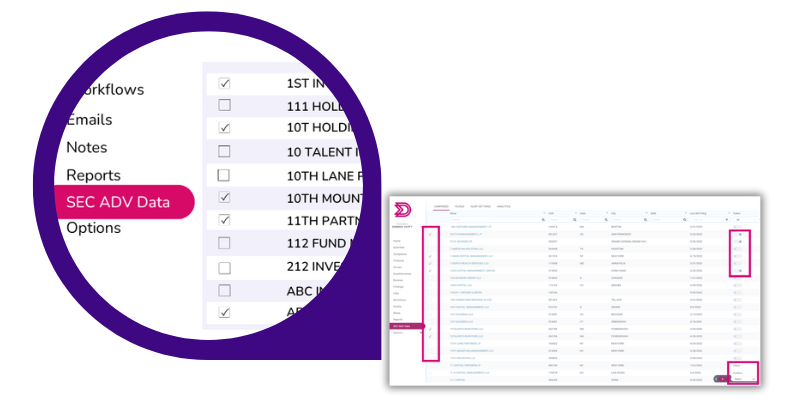 FEATURES
Easily access Form ADV Data in your Dasseti dashboard
Enhance custom due diligence reports with Form ADV data, or view it separately.
Access a database of over 19,000 registered firms, updated daily
Select the managers you want to track and set auto alerts when changes happen
Each Dasseti Collect user can set their own notifications
Easily spot data changes between filings
No restrictions on the data collected, or number of managers tracked
Integrate with proprietary data collected through Dasseti Collect, or third parties
Enhance Custom DDQ Reports
Include SEC data within custom DDQ reports
View the latest filing, or compare between two dates
BEST PRACTICE GUIDE
Get our free Best Practice Guide to Digitizing the Due Diligence Process
Step by step guide to taking your due diligence process to the next level.
DOWNLOAD NOW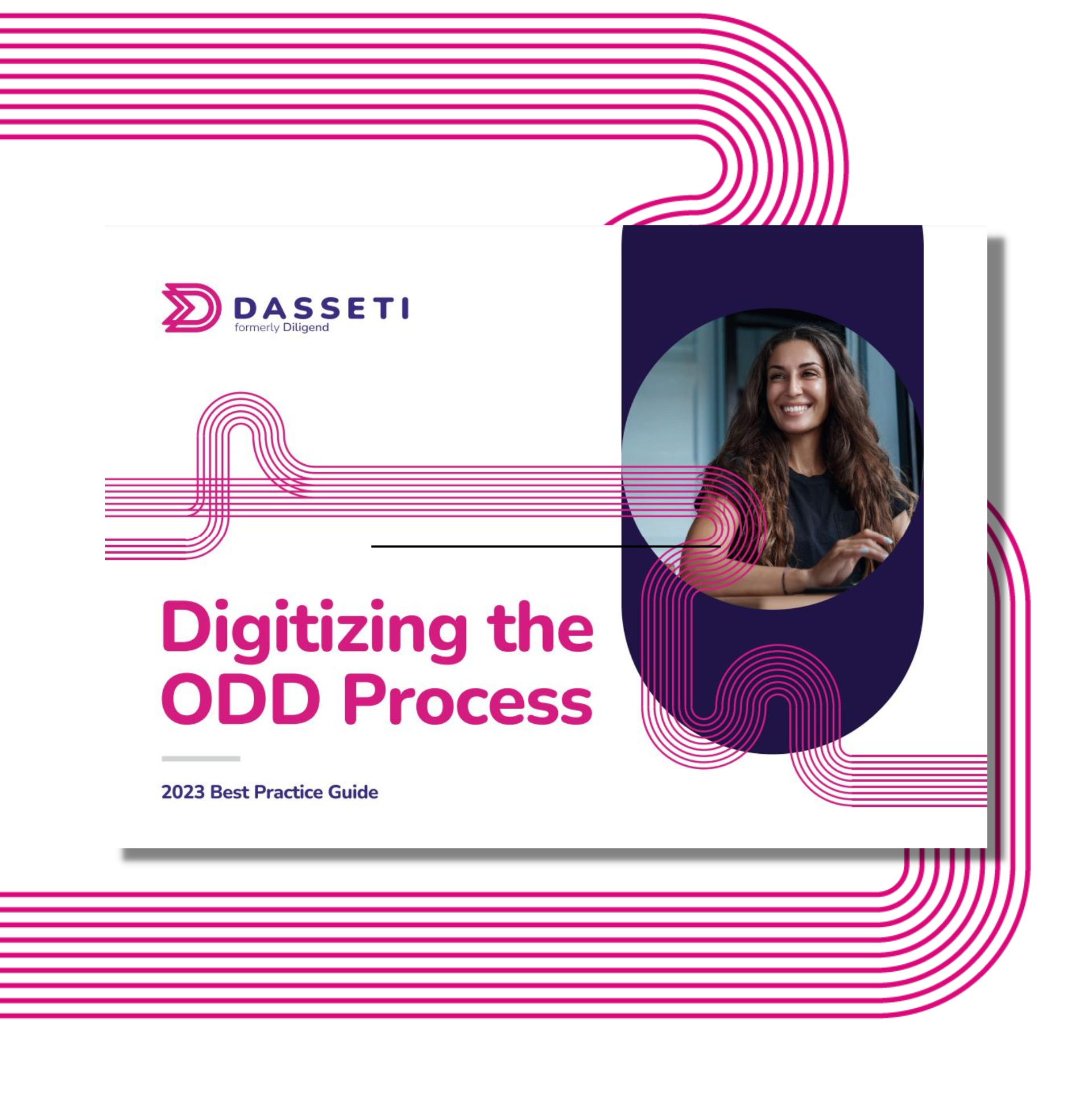 One platform for all your manager data