DDQs
Making it easier for you to use industry standard DDQs
Dasseti has digitized the most useful industry DDQs to make it easier for clients to use them.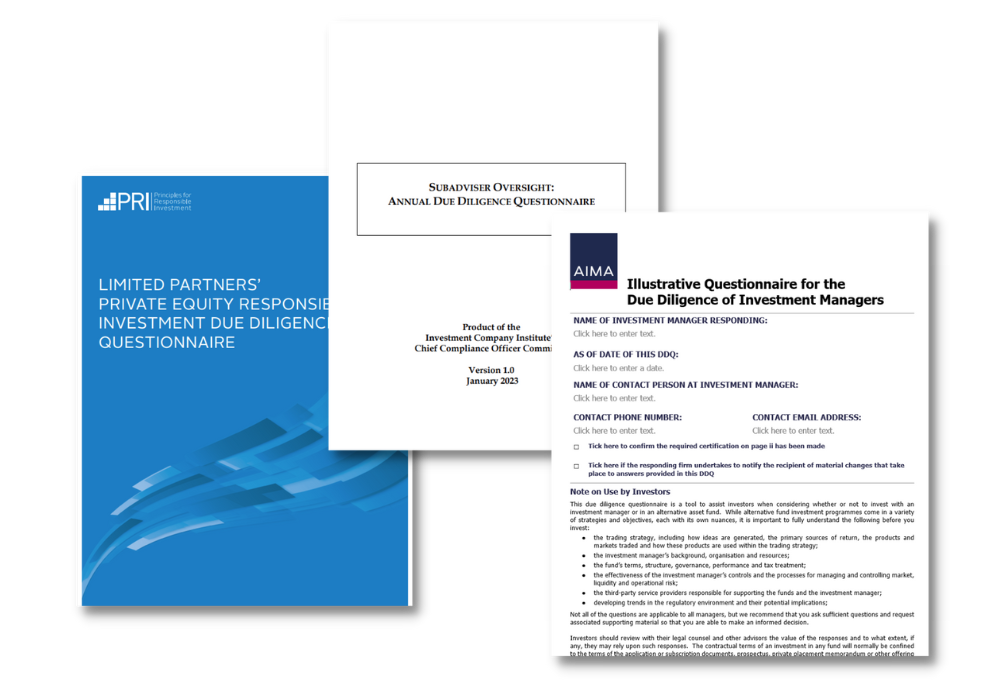 Industry leading DDQs
Dasseti has digitized the industry's leading standard DDQs
We work closely with industry associations to ensure clients have access to the latest DDQs in the platform library.
If there is a DDQ you would like to see in the Dasseti library please let us know and we will digitize it and make it available.
Request an addition to the Dasseti library