FOR ASSET OWNERS AND CONSULTANTS
Gather, Analyze, Take Action
Scale operational and investment due diligence with powerful automation capabilities that allow your team to do more, faster.
Identify and manage risks in the investment process with qualitative data gathering and analysis before, during and after making an allocation.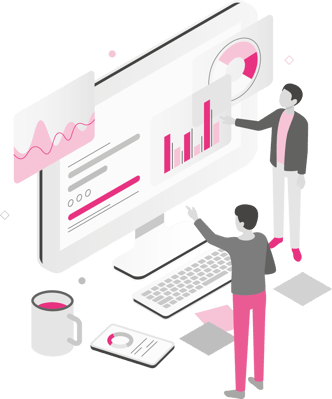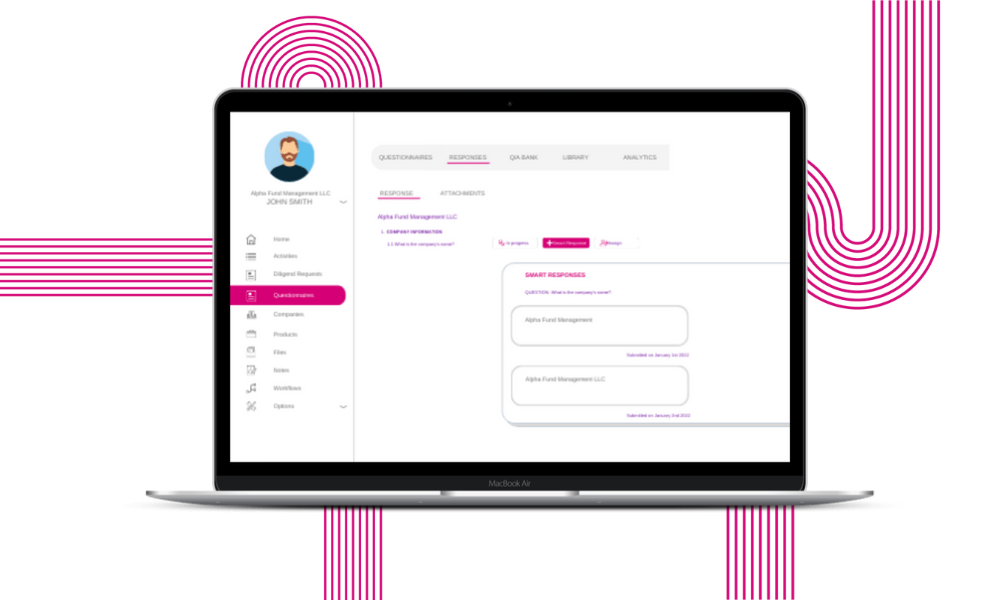 FOR MANAGERS AND GPS
Automate, Engage, Scale
Meet DDQ and RFP demands from investors faster and with greater accuracy.
Engage more effectively with your investors with a smart response management system.
Don't waste valuable investor relations resource responding to repetitive questionnaires. Automate the process, improve quality, consistency AND reduce admin time.
FOR ESG TEAMS
Identify, Collect, Rate
ESG teams in the private equity sector have been using Dasseti Collect to gather hard to reach ESG and diversity data.
LPs use Dasseti to monitor GP progress against ESG and diversity targets.
GPs use Dasseti to collect data from portfolio companies before aggregating, analyzing and sharing with LPs.
Meeting disclosure requirements across a range of portfolio entities just got a whole lot easier.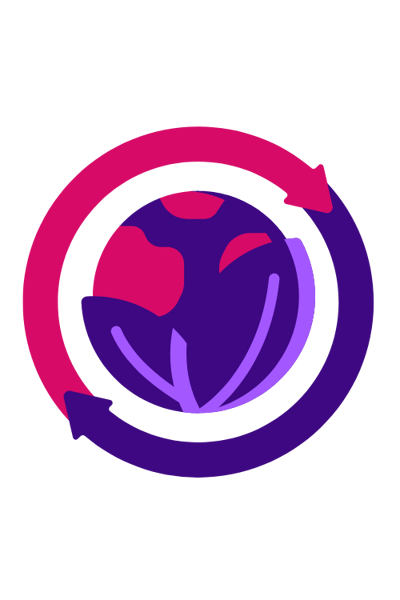 Trusted by the investment management industry
Many of the world's leading allocators, asset managers and consultants choose Dasseti for its flexibility, advanced automation and superior service levels.
TESTIMONIALS
What our customers say
"As we look to provide the best service to our clients, we have been observing the evolution of technologies in this segment for a while. We found that Dasseti was the best fit to our needs and their team aligned to our long-term objectives."
"Working with the Dasseti team to implement the system has been a pleasure. Implementation has been straightforward and swift with good support from the team. The system itself is easy to navigate with the flexibility that we need. We have already captured some efficiencies from using the system and see greater application across our team."
"From our initial interaction with the Dasseti Team and their willingness to work with us, challenge us and take on board our ideas, we knew we had the foundations of a great partnership that had the potential to radically change how we manage and process RFP's, DDQ's and Compliance questionnaires."
"The team at perfORM selected Dasseti for its flexibility, and could clearly see how the platform could complement the ODD services we provide to a growing and diverse client base."

SITUATION
FEG needed greater visibility into the gender and ethnic diversity of the leadership teams across its portfolio of fund managers.
SOLUTION
Dasseti Collect allowed FEG to design and share a custom diversity and equality questionnaire with its manager community. Results are presented via analytics dashboards which quickly highlight gaps or areas of concern.
IMPACT
FEG onboarded with Dasseti, designed and distributed questionnaires and gathered responses from over 400 managers within four weeks. Intelligent dashboards provided actionable insights and full visibility across the portfolio.
Dasseti is award-winning
Dasseti has been recognized by the sector, as leading the field of due diligence and data management.
INSIGHTS
The rise of the sub-advisor
NEWS
NGS Super takes due diligence digital with Dasseti
What is Dasseti?
Dasseti is transforming investment management with a powerful cloud-based digital platform that facilitates due diligence and monitoring at scale.
How do allocators use Dasseti?
Dasseti was originally designed for allocators and investment consultants. It streamlines and automates data gathering for investment and operational due diligence and manager monitoring purposes.
We now have two platforms, the first, Dasseti Collect is for allocators and investment consultants.
Dasseti Collect is used at any point in the investment lifecycle, pre and post investment.
Dasseti provides visibility across manager and fund portfolios.
How do fund managers use Dasseti?
Fund managers can use Dasseti in two ways. Firstly at the invitation of an investor. When invited by an investor, fund managers can access the Manager Portal to respond to specific data requests.
Dasseti Respond is our full-featured fund manager platform. Dasseti Respond has been designed specifically for fund managers to respond in a timely and efficient way to any DDQ and RFP request from any investor, in any format. Word and Excel add-ins mean it is simple and flexible.
Dasseti Respond includes a Q&A bank to ensure the latest response data is quickly and easily accessible.
How secure is Dasseti?
Security is our number one priority. Dasseti Software meets or exceeds industry security and data privacy standards. Our security practices and capabilities are audited regularly and approved as per the international security standards OWASP and WASC by a specialised third-party security audit firm. Our data hosting capabilities are SOC (System and Organization Controls) compliant for SOC 1, SOC 2 & SOC 3.
Is Dasseti available globally?
Yes, Dasseti is a global vendor, with offices in London, New York and Dubai and clients on every continent.
How much does Dasseti cost?
Pricing is customized according to your specific requirements. Get in touch using the contact form and we will ask a few questions before giving you a price.