FOR INSTITUTIONAL INVESTORS AND CONSULTANTS
Gather all the data you need from managers to manage investment risks
Scale operational and investment due diligence with powerful automation capabilities that allow your team to do more
Identify and manage risks in the investment process with qualitative data collection before, during and after investing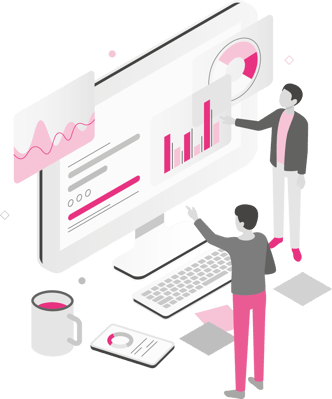 FOR ASSET MANAGERS AND GPS
Engage more effectively with your investors
Respond to DDQs and RFPs from investors faster and more consistently
Update information once centrally, then publish everywhere - investor templates, consultant databases and standard DDQs
Reach investors in real time, with secure data and document sharing
FOR ESG TEAMS
Collect essential ESG data points for reporting and disclosure
Ideal for private markets
LPs collect data directly and securely from GPs
GPs collect data directly from portfolio companies
Use real-life data in your reports and policies
Create your own ratings and weightings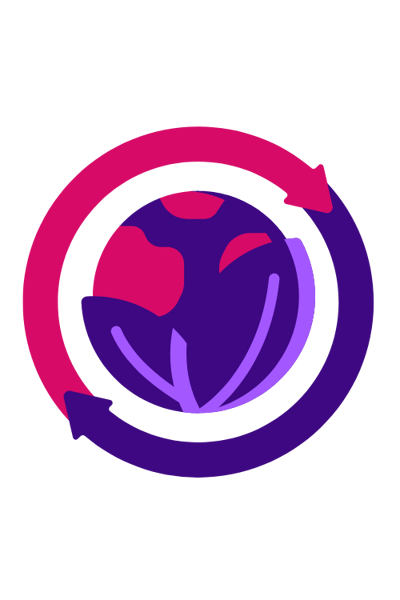 Trusted by the investment management industry
Many of the world's leading investment teams, asset managers and consultants choose Dasseti platforms to underpin their due diligence and data exchange requirements.
TESTIMONIALS
What our customers say
"As we look to provide the best service to our clients, we have been observing the evolution of technologies in this segment for a while. We found that Dasseti was the best fit to our needs and their team aligned to our long-term objectives."
"Working with the Dasseti team to implement the system has been a pleasure. Implementation has been straightforward and swift with good support from the team. The system itself is easy to navigate with the flexibility that we need. We have already captured some efficiencies from using the system and see greater application across our team."
"From our initial interaction with the Dasseti Team and their willingness to work with us, challenge us and take on board our ideas, we knew we had the foundations of a great partnership that had the potential to radically change how we manage and process RFP's, DDQ's and Compliance questionnaires."
"The team at perfORM selected Dasseti for its flexibility, and could clearly see how the platform could complement the ODD services we provide to a growing and diverse client base."

SITUATION
FEG needed greater visibility into the gender and ethnic diversity of the leadership teams across its portfolio of fund managers.
SOLUTION
Dasseti Collect allowed FEG to design and share a custom diversity and equality questionnaire with its manager community. Results are presented via analytics dashboards which quickly highlight gaps or areas of concern.
IMPACT
FEG onboarded with Dasseti, designed and distributed questionnaires and gathered responses from over 400 managers within four weeks. Intelligent dashboards provided actionable insights and full visibility across the portfolio.
Dasseti is award-winning
Dasseti has been recognized by the sector, as leading the fields of due diligence, ESG data collection and data management.
INSIGHTS
The rise of the sub-advisor
NEWS
Dasseti digitizes the ICI Subadviser Oversight DDQ
What is Dasseti?
Dasseti is a fintech software vendor, with two main platforms, that can be used by firms across the investment sector, in a number of different ways.
Dasseti Collect is typically used by asset allocators and consultants, to perform due diligence on funds and managers. It is also used as an ongoing compliance and monitoring tool for regular oversight.
Dasseti ESG Collect is the same platform used in a different way. Primarily used by LPs and GPs in the private equity sector to collect hard to reach ESG and diversity metrics from GPs or portfolio companies. The secure one-to-one nature of the Dasseti Collect platform means that sensitive data will only be seen by the intended viewer. There is no data aggregation or disclosure.
Dasseti Engage is a comprehensive investor relations software solution which allows IR teams to respond quickly to DDQs and RFPs as they come in, or update once centrally and share to all DDQs, client templates and databases.
How do institutional investors use Dasseti?
Dasseti Collect was originally designed for due diligence teams within institutional investors and investment consultants. It streamlines and automates data gathering for investment and operational due diligence and manager monitoring purposes.
Dasseti Collect is used at any point in the investment lifecycle, pre and post investment.
Dasseti Collect provides visibility across manager and fund portfolios.
How do fund managers and GPs use Dasseti?
Fund managers can use Dasseti for free when invited to complete a DDQ or RFP through the Dasseti platform by an investor.
Or they can upgrade to the premium platform, Dasseti Engage which gives them a host of features to help manage the flow of data to investors. Automation features mean investor relations, or RFP teams can respond quickly to RFPs or DDQs without searching through old documents manually.
How secure is Dasseti Collect?
Security is our number one priority. Dasseti Collect Software meets or exceeds industry security and data privacy standards. Our security practices and capabilities are audited regularly and approved as per the international security standards OWASP and WASC by a specialised third-party security audit firm. Our data hosting capabilities are SOC (System and Organization Controls) compliant for SOC 1, SOC 2 & SOC 3.
Are Dasseti Collect and Engage platforms available globally?
Yes, Dasseti is a global vendor, with offices in London, New York and Dubai and clients on every continent. Our cloud-based software platforms, Collect and Engage, are available everywhere.
How much does Dasseti cost?
Pricing is customized to your specific requirements. Get in touch using the contact form and we will ask a few questions before giving you a price.