CLOUD-BASED
Next-generation due diligence, monitoring and RFP response platforms
Advanced automation minimizes tedious, repetitive tasks and frees up valuable resources for both asset allocators and managers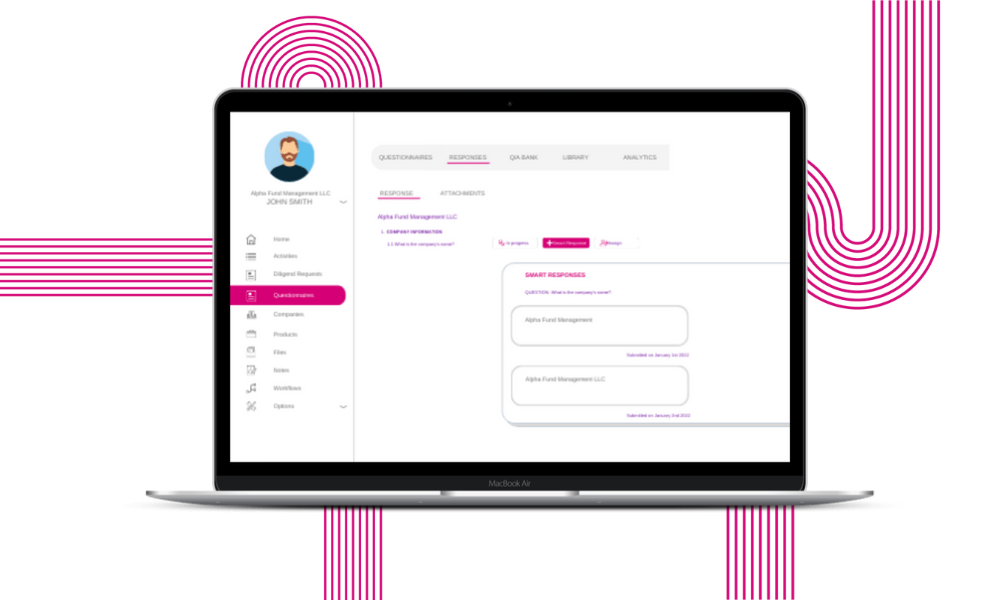 DASSETI COLLECT
Are you gathering and analysing data?
Are you performing due diligence, monitoring a third-party delegate or sub-advisor, or troubleshooting within your portfolio? Dasseti Collect is the ultimate data collection toolset.
LEARN MORE
DASSETI ENGAGE
Are you responding to DDQ or RFPs from investors and struggling to keep your data consistent?
Dasseti Engage is an Investor Relations toolset that helps you deliver consistent, high quality investor communications, fast.


LEARN MORE
OUR CLIENTS
The world's leading investors, consultants and investment managers/GPs
BEST PRACTICE GUIDE
Get our free Best Practice Guide to Digitizing the ODD Process
Step by step guide to taking your ODD process to the next level.
LEARN MORE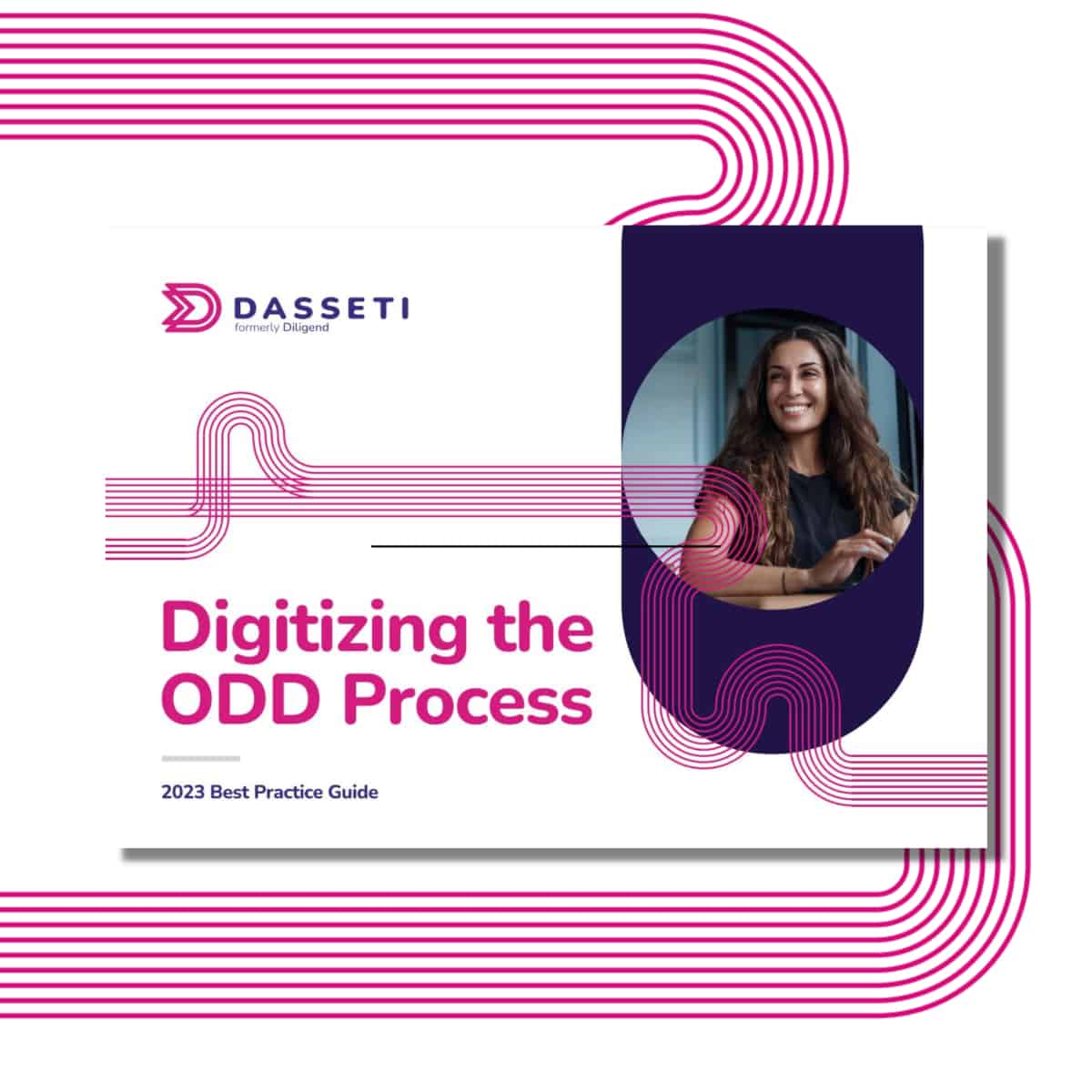 DIGITIZE YOUR DUE DILIGENCE PROCESS
Dasseti Collect helps you get the most out of your data
Accelerate operations

Scale effortlessly

Gain deeper insights

Automate manual processes
90% reduction in time spent creating questionnaires
Create or ingest DDQs at lightning speed and accelerate the DDQ process.
Dasseti Collect natural language processing to power the smartest investment-specific search tool in the market.
From 100 to 1,000 DDQs
Collect data from a small group of fund managers or scale to thousands of managers, with a few clicks.
Automate the DDQ process and free up time to manage risks better.
Analyze the specific data that matters to you
Select the data points that mean the most to you and present them via powerful custom analytics dashboards.
Collect everything, view what you need in a way that makes sense to you. Export to graphs, charts and tables in custom reports to share and discuss.
Automated flagging, scoring and comparison
Beat the avalanche of files and let Dasseti Collect do the hard work.
PLATFORMS
Which Dasseti platform is right for you?

Dasseti Engage
Fund managers and GPs
Streamline Investor Relations and use Dasseti Engage to automate DDQ and RFP responses, share data across all client templates and distribute LP data in a secure portal.
---
Custom APIs integrate with any other IR platform

Publish data to all client templates and standard DDQs

Centralized response bank

Smart Response auto suggestion

Team workflow and oversight

Microsoft Word plugin and editor

Investor profile with file management

Full audit trail

Customizable report templates

Word, PDF and Excel document scraping

Secure LP portal
Most popular

Dasseti Collect
Allocators and consultants
Streamline data collection and analysis and make safer investment decisions


---
Digitized DDQ engine

Fund and manager tracking

Research and document management

Workflow and collaboration tools

Review and risk management

Automated scoring and comparison

Analytics and reporting

CRM capabilities

Dasseti for Consultants
Consultants
Get in touch to discuss your requirements
Dasseti is flexible enough to meet the varied needs of OCIOs and investment consultants


---
All features in Dasseti Collect, plus

Private cloud hosting

White labelling

24x7 support

Risk and compliance capabilities

Automated custom reporting
Transforming investment due diligence and monitoring