ESG AND DIVERSITY
Understand your portfolio's ESG and diversity metrics at every level
Get the answers you're looking for.
Whether you are an investor looking for GP/manager level data, or looking to go deeper into the underlying portfolio companies. Dasseti allows you or your managers to ask any question, in any format.
Build your own ESG rating system using data you collect directly from portfolio companies
Even hard to reach metrics are accessible if you request them directly from your portfolio companies via a secure platform.
ESG data collection in the private equity sector
What are the key ESG considerations for private equity investors and managers
There are a number of key ESG considerations that private equity investors and managers should take into account. These include:
Private equity firms should consider the environmental impact of their portfolio companies' operations and products. This includes emissions, resource consumption, waste generation, and other environmental factors.
Private equity firms should also consider the social impact of their portfolio companies' operations. This includes issues such as working conditions, employee relations, and community relations.
Private equity firms should consider the governance practices of their portfolio companies. This includes issues such as board composition, executive compensation, and shareholder rights.
How are GPs using Dasseti Collect for ESG to collect ESG data from portfolio companies?
Dasseti Collect for ESG is unique in its approach. Using our Questionnaire tool, GPs create a digital questionnaire, adapt it to suit different industries and share with portfolio companies. When the results come in, Dasseti Collect for ESG can flag, tag and sort automatically. Weighted scoring, adapted to meet each GPs portfolio means each asset can be reviewed individually or as part of the overall portfolio.
GPs can also integrate the data collected through Dasseti Collect for ESG with metrics taken from market data providers using our powerful API.
Then simply review and present the data in a way that suits each LP - graphs, charts and tables in custom reports. ESG data visualization has never been so easy.
ESG AND DIVERSITY METRICS
How are LPs using Dasseti Collect for ESG?
Map questions to funds or managers to understand how your portfolio meets ESG and DEI targets. Slice and dice the data for benchmarking and comparisons.
Why should a GP or LP choose Dasseti Collect for ESG?
Collect ESG data quickly and easily
Use industry best practice templates or create custom ESG and DEI questionnaires that meet your exact specifications.
Never miss another warning sign, or improvement
Set up pre-defined flags and alerts to track ESG or DEI risks within funds, portfolio companies or GPs/managers.
Allocate tasks, track activities and progress. Fully customizable to match your own processes. Assured with a full audit trail.
Manage ESG risks more effectively
Review only the data you want and need to see in the flexible review module.
Understand your portfolio at a glance, with automated scoring and comparison.
Meet disclosure commitments
Meet TCFD commitments and give stakeholders what they need, fast with automated ESG and DEI report creation in any format. Linked directly to your CRM or database.
Easy for managers and entities to use
Empower managers and entities with an intuitive portal to provide ESG data. Allow them to pre-fill from previous answers or drag and drop where required.
Enrich your ESG data. Track contacts, emails and shared documents with Outlook and SharePoint integrations.

SITUATION
FEG needed greater visibility into the gender and ethnic diversity of the leadership teams across its portfolio of fund managers.
SOLUTION
Dasseti Collect allowed FEG to design and share a custom diversity and equality questionnaire with its manager community. Results are presented via analytics dashboards which quickly highlight gaps or areas of concern.
IMPACT
FEG onboarded with Dasseti, designed and distributed questionnaires and gathered responses from over 400 managers within four weeks. Intelligent dashboards provided actionable insights and full visibility across the portfolio.
NEWS
Dasseti and eFront, a part of Blackrock, collaborate to streamline collection of private markets environmental, social, and governance (ESG) data
Private markets are notoriously opaque and data transparency has always been a challenge, particularly where ESG data is concerned.
eFront recently formed a consortium of GPs and LPs and worked on defining a universal questionnaire covering key ESG tracking metrics across a portfolio of private assets.
Dasseti's strong presence in alternatives due diligence, combined with the eFront platform's ESG framework, further enables asset allocators (LPs), asset managers (GPs), and portfolio companies (PortCos) to report on relevant ESG credentials in a streamlined workflow.

READ THE FULL ARTICLE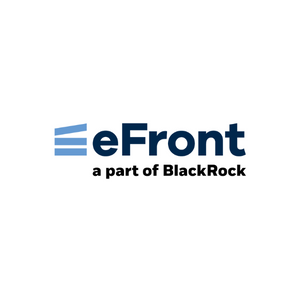 Rich data, deeper insights